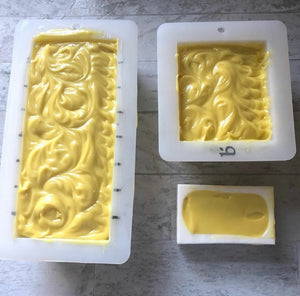 Perfect for sensitive skin...especially babies, dry and aging skin.
Bastille soaps are unscented and are made mostly Extra Virgin Olive Oil which gently cleanses and conditions skin.  
Babassu and Castor oils have antibacterial properties and gently boosts lather while nourishing skin. 
Buttermilk has natural properties that make it a luxurious choice to keep their skin youthful and bright.   High in lactic acid, buttermilk can gently exfoliate dead skin cells to brighten and soften the skin. It also rids the skin of impurities and gives the skin a natural glow. Naturally astringent, buttermilk helps to tighten the skin, causing it to look younger.
Baby, Baby, Baby...this soap is EVERYTHING!!